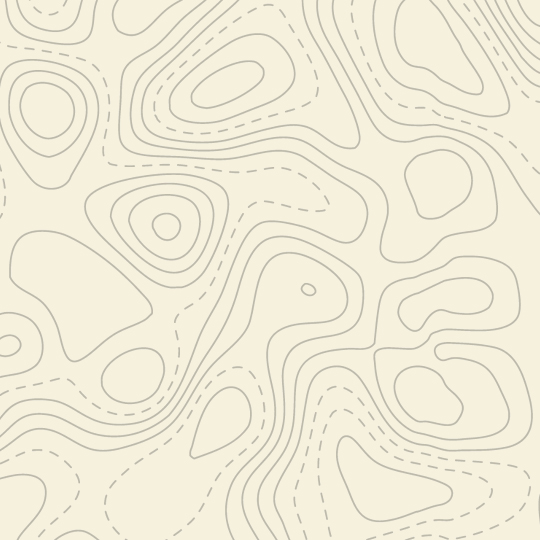 b. Rio de Janeiro, Brazil. Lives and works in NYC, U.S.

Mark Engel received his BFA from Parsons School of Design. Mark's work has been featured in group and solo exhibitions since 1993 at such venues as MAR (Museu de Arte do Rio, Rio de Janeiro, Brazil), Art in General (New York, NY), Centro Cultural Candido Mendes (Rio de Janeiro, Brazil), University of North Texas (Denton, TX), Austin Museum of Art (Austin, TX) and Centro Cultural dos Correios (Rio de Janeiro, Brazil) among others. He has been critically praised in print by the New York Times, Jornal do Brasil, O Globo and other outlets. His work is included in private and institutional collections in Brazil, Europe and the United States. Mark has done extensive and pioneering creative work with digital paintings since 1995 as well as developed and organized new projects for emerging artists. His artwork deals with issues of abstraction vs. representation, seduction and repulsion, contemporary art practices, history and humor. In his computer generated artworks, Mark has developed abstract imagery based on stock photography, found images and scanned objects; the new imagery retaining just enough information to be recognizable as something real, but not enough to point to its origins.
-=-
n. no Rio de Janeiro, Brasil. Vive e trabalha em Nova York, EUA.

Mark Engel recebeu seu BFA da Parsons School of Design. Seu trabalho tem sido apresentado em exposições coletivas e individuais desde 1993 em espaços como MAR (Museu de Arte do Rio, Rio de Janeiro, Brasil), Art in General (Nova York, NY), Centro Cultural Candido Mendes (Rio de Janeiro, Brasil), University of North Texas (Denton, TX), Austin Museum of Art (Austin, TX) e Centro Cultural dos Correios (Rio de Janeiro, Brasil), entre outros. Ele foi elogiado pela crítica impressa pelo New York Times, Jornal do Brasil, O Globo e outros veículos. Sua obra integra coleções particulares e institucionais no Brasil, Europa e Estados Unidos. Mark fez um trabalho criativo extenso e pioneiro com pinturas digitais desde 1995, bem como desenvolveu e organizou novos projetos para artistas emergentes. Sua obra trata de questões de abstração versus representação, sedução e repulsa, práticas artísticas contemporâneas, história e humor. Em suas obras de arte geradas por computador, Mark desenvolveu imagens abstratas baseadas em fotografias de banco de imagens, imagens encontradas e objetos digitalizados; as novas imagens retêm informações suficientes para serem reconhecíveis como algo real, mas não o suficiente para apontar suas origens.
Mark Engel's digital paintings are based on pre-existing images and photographs. By manipulating these cultural artifacts he develops a search for the abstract within the concrete; creating abstractions with new metaphorical meanings that reflect social, political and economic issues.
In these works, Mark did a contemporary research and rereading of Tibetan thangkas, paintings on fabric, usually representing a deity, Buddhist scene or mandala, focusing especially on thangkas that depict the dharmapālas, the "furious" gods and defenders of Buddhism.
Dharmapāla means "protector or defender of Dharma (cosmic law and order)," in Sanskrit. They are typically deities represented with furious iconography in the Mahayan and Tantric traditions of Buddhism. Although the dharmapālas have a terrifying appearance and countenance, they are all bodhisattvas or buddhas, personifications of compassion who act furiously for our benefit. Their appearance is not intended to scare, but rather to convey the willingness and strength needed to overcome and remove the powerful obstacles in the face of our spiritual progress.
Mark also makes a connection of these works with Auguste Rodin's Gates of Hell not only through the symbols of death and hell but also inherent concepts of final judgment and universal justice.
-=-
As pinturas digitais de Mark Engel são baseadas em imagens e fotografias pré-existentes. Ao manipular esses artefatos culturais, ele desenvolve uma busca pelo abstrato dentro do concreto; criando abstrações com novos significados metafóricos que refletem questões sociais, políticas e econômicas.
Nessas obras, Mark fez uma pesquisa e releitura contemporânea das thangkas tibetanas, pinturas em tecido, geralmente representando uma divindade, cena budista ou mandala, focando especialmente nas thangkas que retratam os dharmapālas, os deuses "furiosos" e defensores do budismo.
Dharmapala significa "protetor ou defensor do Dharma (lei e ordem cósmica)", em sânscrito. Eles são tipicamente divindades representadas com iconografia furiosa nas tradições mahayan e tântrica do budismo. Embora os dharmapālas tenham uma aparência e semblante aterrorizantes, eles são todos bodhisattvas ou budas, personificações da compaixão que agem furiosamente em nosso benefício. Sua aparição não tem a intenção de assustar, mas sim de transmitir a disposição e a força necessárias para superar e remover os poderosos obstáculos diante do nosso progresso espiritual.
Mark também faz uma conexão dessas obras com Gates of Hell de Auguste Rodin não apenas através dos símbolos da morte e do inferno, mas também dos conceitos inerentes de julgamento final e justiça universal.
Solo Exhibitions / Exposições Individuais

2014- Gongshi
Banco do Brasil – New York, NY, USA
1995 - Mark Engel – Paintings & Stefán Jónsson – Sculptures
NAW Gallery (New Artists Warehouse) – New York, NY, USA
1995 -Flags
Centro Cultural Candido Mendes – Rio de Janeiro, RJ, Brazil
1995 - O Outro Lado da Moeda
Villa Riso – Rio de Janeiro, RJ, Brazil
1993 - A Bestiary
DeCompression Gallery – Phoenix. AZ, USA
Group Exhibitions / Exposições Coletivas

2022 - Gavetas, Cofres e Armários
Centro Cultural dos Correios, Rio de Janeiro, RJ, Brazil
Curated by Mario Camargo
2022  - The Patriot
O'Flaherty's Gallery, New York, NY, USA
O Galpão, Vila Madalena, São Paulo, SP, Brazil
Miami Design District, Miami, FL, USA
Chelsea, New York, NY, USA
Curated by Ana Roman & Dainy Tapia. Organized by Uncool Artist
2021-2022 - Sentado A Beira do Tempo, A Poética de Murilo Mendes
Museu de Arte Murilo Mendes – MAMM – Juiz de Fora, MG, Brazil
Centro Cultural Correios – Rio de Janeiro, RJ, Brazil
Curated by Marilou Winograd, Gilda Santiago, Aline Toledo e Petrillo
2021 - 83rd Artist Members Exhibition
Guild Hall – East Hampton, NY, USA
2020 - 82nd Artist Members Exhibition
Guild Hall – East Hampton, NY, USA
2019 - Para Quem Se Abrem As Portas…
Centro Cultural Correios – Rio de Janeiro, RJ, Brazil
Curated by Marilou Winograd
2019 - À Sombra das Palmeiras
FACHA – Núcleo Artístico Cultural, Rio de Janeiro, RJ, Brazil
Curated by Lígia Teixeira
2019 - 81st Artist Members Exhibition
Guild Hall – East Hampton, NY, USA
2018 - Uma Afirmação da Presença
Centro Cultural Correios – Rio de Janeiro, RJ, Brazil
Curated by Marilou Winograd
2017 - Meus Olhos Te Tocam – de Man Ray a Diane Arbus
Centro de Artes Calouste Gulbenkian, Rio de Janeiro, RJ, Brazil
Curated by Marilou Winograd
2015 - Fernando Lindote: Trair Macunaíma e Avacalhar o Papagaio
MAR (Museu de Arte do Rio de Janeiro), Rio de Janeiro, RJ, Brazil
Curated by Paulo Herkenhoff and co-curated by Clarissa Diniz and Leno Veras
2000 - International Exhibition
New Jersey Center For the Arts, Summit, NJ, USA
Selected by Dan Cameron, The New Museum, New York, NY
1999 - Surface Tension
Art In General, New York, NY, USA
Curated by Catherine Ruello
1997-1999 - New American Talent – 13th Exhibition
University of North Texas Art Gallery, Denton, TX
Texas Fine Arts Association
Selected by Robert Storr, Museum of Modern Art, New York, NY, USA
1996-1998 - New American Talent – 13th Exhibition
Austin Museum of Art, Austin, TX, USA
Texas Fine Arts Association 
Selected by Lisa Phillips, Whitney Museum of American Art, New York, NY, USA
1995 - New Directions '95
Dutchess County Art Association-Poughkeepsie, NY, USA
Selected by Matthew Drutt, Solomon R. Guggenheim Museum, New York, NY, USA
1995 - The Business Of Making Art
Bentley College, Waltham, MA
1995 - Gossip Kitchen
Berlin, Germany
1994 - Winter '94
DeCompression Gallery, Phoenix, AZ, USA