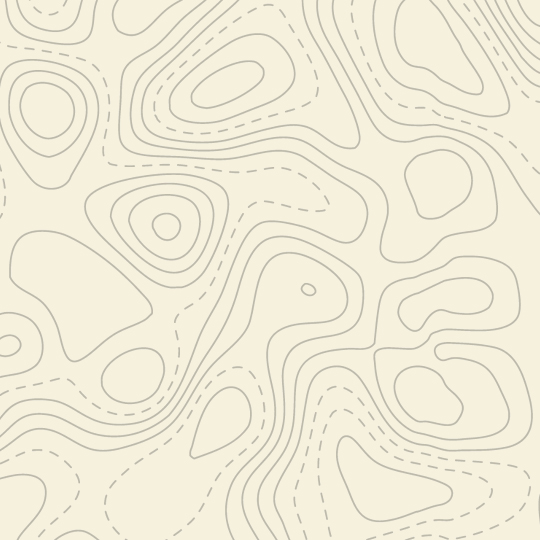 b. in Brazil, lives and works in Florida, U.S.

I am a Brazilian contemporary artist. Before turning to my art as a career, I founded a company in the consumer technology industry, where I worked for 15 years. I only truly began my artistic career, after leaving Sao Paulo, Brazil to live in the Bahamas, New York, and then Miami. My pieces are made from a wide variety of elements often using conventional and unconventional materials such as wood, canvas, glass, acrylic, aluminum, recycled material, oil and acrylic paint, gesso and other natural elements. My inspiration comes from my own experiences, countless travels, museum visits, nature treks, and reflections on current events and personal life. There is no limit to my creative process. My work invites us all to a pleasant journey involving our eyes, mind and heart. Jackson Pollock, Mark Rothko, Carmen Herrera, Ligia Clark and Hélio Oiticica are some of the artists who have had the biggest influence on my work. I am currently working with the Constructivist Art movement, creating sculptures. The artwork can be presented as both wall paintings, as well as standing sculptures.
-=-
Sou uma artista contemporânea brasileira. Antes de me dedicar a arte como carreira, fundei uma empresa do setor de tecnologia de consumo, na qual trabalhei por 15 anos. Só comecei minha carreira artística de verdade depois de deixar São Paulo, Brasil, para morar nas Bahamas, Nova York e depois em Miami. Minhas peças são feitas a partir de uma grande variedade de elementos, muitas vezes usando materiais convencionais e não convencionais, como madeira, tela, vidro, acrílico, alumínio, material reciclado, tinta a óleo e acrílica, gesso e outros elementos naturais. Minha inspiração vem de minhas próprias experiências, inúmeras viagens, visitas a museus, caminhadas pela natureza e reflexões sobre eventos atuais e vida pessoal. Não há limite para o meu processo criativo. Meu trabalho nos convida a uma viagem envolvendo nossos olhos, mente e coração. Jackson Pollock, Mark Rothko, Carmen Herrera, Lígia Clark e Hélio Oiticica são alguns dos artistas que mais influenciaram e influenciam o meu trabalho. Atualmente estou trabalhando com o movimento de Arte Construtivista, criando esculturas que podem ser penduradas ou não na parede.
Her love for painting and artwork is influenced by periods like Abstract expressionism and Constructivism. She has developed an abstract way to use her imagination and make the paintings come to life.
Applying a specific layering approach to enhance abstraction, often portraying representations through inspiration comes from intense colors, textures, and repetition, overlapping compositions representing the infinite source of possible creation with movement and energy. Her paintings convey a feeling of tranquility and constant movement. Observers will feel the depth of the colors and shapes, interacting with each other.
-=-

Seu amor pela pintura e arte é influenciado por períodos como, expressionismo abstrato e construtivismo. Ela desenvolveu uma maneira abstrata de usar sua imaginação e dar vida às pinturas.
Aplicando uma abordagem específica de camadas para aprimorar a abstração, muitas vezes retratando representações através de cores intensas, texturas e repetições, sobrepondo composições que representam a fonte infinita de criação possível com movimento e energia. Suas pinturas transmitem uma sensação de tranquilidade e movimento constante.
2022
Exhibition Open Studio Summer – Miami –FL
Exhibition Cores em Movimento– March 2022 – Sao Paulo – Brazil

2021
Virtual Exhibition Mulheres – June 21 – Sao Paulo – Brazil
Virtual Exhibition Frieze – November 2021 - New York
Virtual Exhibition Brazil –Apr-May 2021- Sao Paulo, SP
Virtual Exhibition – Parartgon Gallery –March 2021
Virtual Exhibition – Collective Art Gallery – March 2021 Laguna Beach, CA

2020
Sao Paulo Art Show –– November 2020 – Sao Paulo,Brazil
Virtual Exhibition – Studio – October 2020– Key Biscayne
Virtual Exhibition – Studio – August 2020 - Key Biscayne
Art Palm Beach - January 2020 - Palm Beach, FL
2019
Red Dot Art Basel - December 2019 - Miami, FL
Kristallnacht Exhibition – November 2019 – White Plains, NY
Solo Exhibition –October 2019 - Key Biscayne, Florida
5th Annual Autumnal Exhibition – September 2019 – New York, NY
NYA - Conceptual Exhibition – July 2019 – Tribeca - New York, NY
Design Apartment – March 2019 - Miami , FL
2018
Fall Open Studio – November 2018 – lIC – New York, NY
ArteFormato Group Exhibition – October 2018 – Sao Paulo - Brazil
Solo Exhibition – June 2018 - Scarsdale, New York
Group Exhibition:Fashion Market – June 2018 – Ornare NYC - New York, NY
2017
Spectrum Miami Art Basel – December 2017, Miami, FL
Exposure Exhibition – Ceres Gallery – November – December 2017 - New York, NY
Conception Art NYC – Tribeca – New York- September 2017 - New York, NY
Friends Exhibition – Ceres Gallery - July- August 2017 - New York, NY
2016
Exposure Exhibition – Ceres Gallery - November – December 2016 – New York, NY
Terra Exhibition – United Nations New York – May 2016 – NY
Art NYEXPO – Pier94 – April 2016 - New York – NY
Gallery265 - Westchester April – June 2016 - Westchester – NY