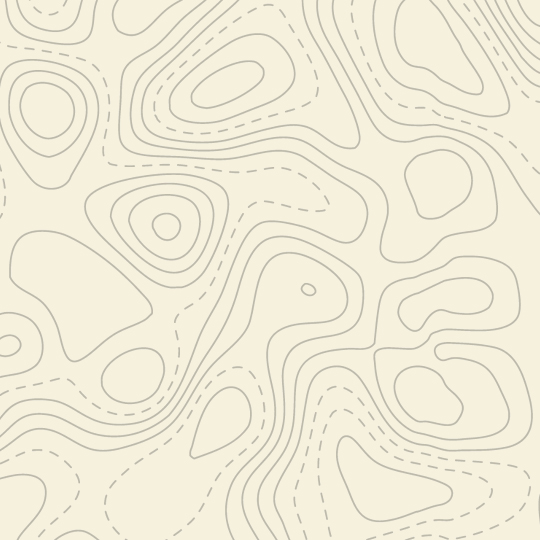 n. Porto Alegre, Brasil, trabalha e vive em São Paulo

Thiago Boecan (nascido em Porto Alegre, em 1995) é artista visual e músico cujo o trabalho aborda tensões internas, melancolia, e o corpo (humano ou não) interagindo com o ambiente que o envolve. Para isso, usa tanto materiais convencionais quanto de de uso cotidiano criando massas sonoras em arranjos densos e camadas plásticas em pinturas ou colagens que ressignificam estudos e objetos antigos.
Boecan iniciou a formação em Educação Artística pela FAAP (São Paulo) e graduou-se em Design Gráfico pelo Centro Universitário Belas Artes de São Paulo. Além disso, frequentou os ateliers de José Paulo de Latorre e Sergio Fingermann como aprendiz. Em 2018, produziu e apresentou sua primeira exposição intitulada "Nublar por dentro", no Espaço Breu, em São Paulo. No ano seguinte, recebeu a medalha de prata no 16º Salão de Artes visuais de Ubatuba com os desenhos em carvão "Despedida" e "Resignação".
-=-
b. Porto Alegre, Brazil, works and lives in São Paulo, Brazil.
Thiago Boecan (born in Porto Alegre, 1995) is a visual artist and musician whose work addresses internal tensions, melancholy, and the body (human or not) interacting with the environment surrounding it. For this, he uses conventional and everyday materials, creating sound masses in dense arrangements and plastic layers in paintings or collages that give new meaning to studies and old objects.
Boecan started training in Art Education at FAAP (São Paulo) and graduated in Graphic Design at Centro Universitário Belas Artes de São Paulo. In addition, he attended the workshops of José Paulo de Latorre and Sergio Fingermann as an apprentice. In 2018, he produced and presented his first exhibition entitled "Nublar por Dentro", at Espaço Breu, in São Paulo. The following year, he received the silver medal at the 16th Ubatuba Visual Arts Salon with the charcoal drawings "Despedida" and "Resignação".
Thiago Boecan é pintor, desenhista e músico nascido em Porto Alegre e criado entre as culturas paulista e gaúcha.
Em seu trabalho poético, visual e sonoro, a ocupação do corpo (figurativo ou abstrato) no espaço (pictórico ou temporal) é o motivo principal que guia pesquisa e produção. Boecan trata elementos abstratos, figurativos, positivos e negativos com o mesmo grau de importância, pois compreende que cada espaço/ambiente oferece novas possibilidades compositivas, através de suas limitações físicas, a cada corpo que se sujeita a tal interação.
O artista usa tanto os materiais convencionais quanto os de uso cotidiano na construção dos universos plásticos de suas pinturas que abordam a interação da cor e da textura no campo bidimensional. Nas colagens, ressignifica estudos e objetos antigos que ocupavam um não-lugar, até então, delegado aos materiais descartados.
Quando a abordagem extrapola o campo visual concreto, a abstração textural segue sendo explorada no sentido auditivo com massas sonoras em arranjos que contam com bastante sobreposição de camadas timbrísticas. Essa construção massiva se dá em função de um universo agridoce e melancólico em que as palavras musicadas estão sempre refletindo sobre o indivíduo e a posição que se vê ocupar frente a um mundo que, tal como seu interno, oferece inúmeras possibilidades (re)organizacionais.
-=-
Thiago Boecan is a painter, draughtsman, and musician born in Porto Alegre and raised between the cultures of São Paulo and Rio Grande do Sul.
In his poetic, visual and sound work, the occupation of the body (figurative or abstract) in space (pictorial or temporal) is the main motive that guides research and production. Boecan treats abstract, figurative, positive, and negative elements with the same degree of importance, as he understands that each space/environment offers new compositional possibilities, through its physical limitations, to each body subjected to such interaction.
The artist uses conventional and everyday materials to construct the plastic universes of his paintings that approach the interaction of color and texture in the two-dimensional field. In the collages, he resignifies studies and old objects that occupied a non-place, until then, delegated to discarded materials.
When the approach goes beyond the concrete visual field, textural abstraction continues to be explored in the auditory sense with sound masses in arrangements with many overlapping timbristic layers. This massive construction happens due to a bittersweet and melancholic universe in which the words set to music always reflect on the individual and the position he sees himself occupying in front of a world that, like his inner world, offers countless (re)organizational possibilities.
2019
"33º Salão de Artes Visuais de Arceburgo" (coletiva) - Arceburgo, Brasil
"XVI Salão de Artes Visuais de Ubatuba" (coletiva), Medalha de Prata - Ubatuba, Brasil
2018
"Nublar por dentro" (individual) no Espaço Breu - São Paulo, Brasil
"Tensões contidas" (coletiva) no hall da biblioteca da PUC-SP - São Paulo, Brasil
"BA Creative Collectibles" (coletiva) no Centro Universitário Belas Artes de São Paulo - Sao Paulo, Brasil