Marco Polo describes a bridge, stone by stone.
"But which is the stone that supports the bridge?" Kublai Khan asks.
"The bridge is not supported by one stone or another,"
Marco answers, "but by the line of the arch that they form."
Kublai Khan remains silent, reflecting. Then he adds:
"Why do you speak to me of the stones? It is only the arch that matters to me."
Polo answers: "Without the stones there is no arch."
Italo Calvino, Invisible Cities
The sense of community is what strikes me at Uncool Artist. The space created by Carolina Paz brings artists together and generates a field where cross-pollination seems not only natural but necessary. It is a joy to witness the arts thriving.
Danielle Cukierman (Brazil, 1980) lives and works in Rio de Janeiro. She started her training in 2011 and is currently part of the International Lab of Art Practices by Uncool Artist, USA. Her research focuses on the idea of "path". The works pervade affective issues of the artist, who experienced a childhood of constant changes. A routine of eternal coming and going, looking for a place that soon became the past. There are two main questions for the spectator: Where to go next? What is the escape route? Urgent questions in the dystopian scenario we are dealing with today. Her recent collective exhibitions include Do write (right) to me, ChaShaMa, New York, 2021; Do write (right) to me, Miami Design District, Miami, 2021; Abre Alas 14, A Gentil Carioca, Rio de Janeiro; International Biennial of Cerveira, Portugal and Novíssimos, IBEU Cultural Center, Rio de Janeiro, 2018. She did an individual show in 2019, Rota de Fuga, Galeria Aymoré, Rio de Janeiro.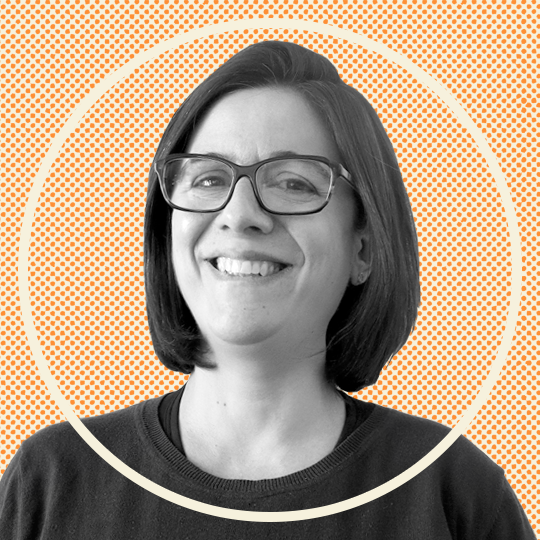 Débora Rayel Eva (Brazil, 1970) built her professional experience in graphic and product design, and started her projects within the visual arts field in early 2011. Since then, she has participated in contemporary art courses, art residencies, and study groups. In 2013 she started her works in drawing, collage, photography, painting, and ready-made objects. Her early works started with photos that she took from her own body to transform and build new ones via editing into new images. With time, those images gave way to creating new "bodies", ready-made objects, and small sculptures made out of ordinary, natural, or disposable materials. Nowadays, she has been working in her studio while participating in exhibitions with other artists. Her recent collective exhibitions include Romper a Superfície é Abrir um Rio para Dentro, Grupo Hermes, São Paulo, 2022; Do write (right) to me, ChaShaMa, New York, 2021; Do write (right) to me, Miami Design District, Miami, 2021; Últimos Dias, Espaço Fonte, São Paulo, 2020.
Rodrigo Pimenta (Brazil, 1972) is a painter, designer, and filmmaker, who lives and works in São Paulo. His research in painting focuses on exploring the grid, form and color, often utilizing digital tools in his process to create image and meaning for his colorful compositions. 
He has a diploma in Publishing from ECA/USP, with a Master of Arts in Design at the London College of Printing, through a Chevening Scholarship. He has taken painting  courses with Paulo Pasta, Charles Watson, Luiz Ernesto and Teresa Viana. He currently participates in the Uncool Artist ILAP Brasil program. Recent exhibitions include the Mostra Radar in São Paulo; Do Write (Right) to Me by Uncool Artist in New York and Miami; Leilão ArteSol; A Outra Feira in São Paulo. He has attented an Artist Residency program at Uncool Artist in 2022.
Gisela moved to New York from São Paulo in 2007 to earn a Master's degree at Sotheby's Institute of Art. In addition to being an art historian, art advisor, and educator, Gisela is the NYC correspondent for both GQ and Vogue Brasil. In 2020 she started working as an educator for Artful Jaunts and as International Projects manager for Galeria Millan.
Besides writing and offering tours, Gisela organize and curate pop-up art exhibitions, typically showcasing up-and-coming artists based in New York. The earliest shows began in her apartment. And now she is putting on the exhibitions at spaces in Lower East Side's gallery district.
March 30 (Wednesday)
5 to 7pm
April 2 – 23
After the 30th we will be open for visits every Saturday from 2 to 5 pm.
16 Waverly Ave, suit 300
Brooklyn, NY
11205