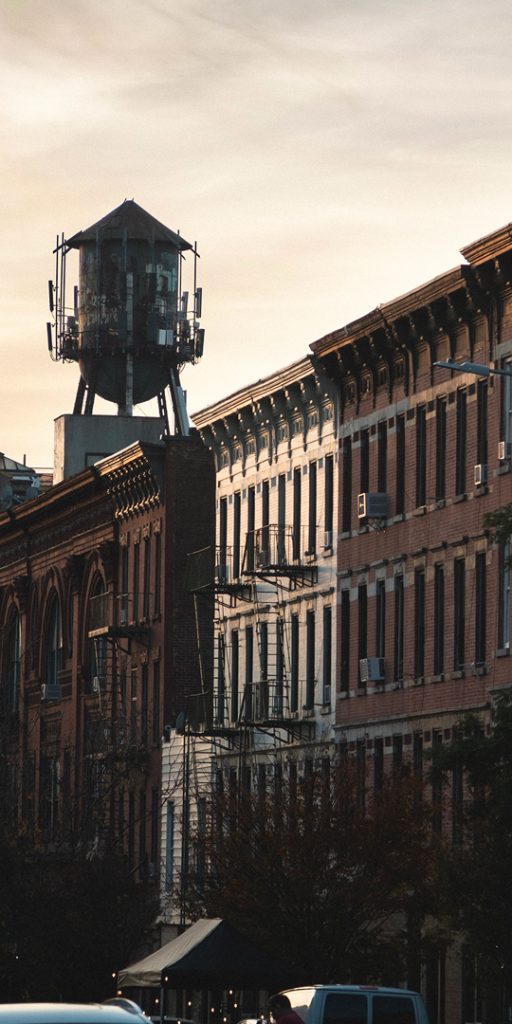 Our residency program is an opportunity primarily available for Uncool Artist associates.

Subscribe to our mailing list to find out how to become involved.
Winter Residency 2023
remaining slots are open for external applicants.
Applications deadline: October 16, 2022, at 10 pm (ET)

Slide
"It was my first residency in this beautiful space with an intense interaction full of daily exchanges with other artists and curators with different and instrumental observations about my work. The experience was a watershed moment that changed my outlook on the way of looking at my practice." - Thiago Boecan
Slide
"The Uncool Artist in Residency was very important for me cause I could live my work intensively! NYC is so full of references, a great place to see what's happening and what happened. Excellent museums and galleries! I am in love with Brooklyn; I had a great time there. I am bringing with me a significant "baggage." Thanks, Uncool Artist!" - Dani Cukierman
Slide
"The Uncool Artist in Residency was an amazing experience! It was very refreshing sharing a space with other accomplished artists and letting our ideas flow with one another. Carolina was very good at bringing in curators and other artists in the city to visit the studio so we could all discuss our journeys as artists and where the art world is today. Highly recommend this to any serious artists looking to boost their work and experience!" - Danny Starr
Slide
"The UA in Residency program is an unique experience that combines studio time, collaboration between residents and deep-dives into the NY art scene. It has given me a much needed headspace to better understand and develop my practice." - Rodrigo Pimenta
Slide
"I was surprised by the quality of Uncool Artist. It has a network of diverse professionals who cover the entire chain of the artistic universe. Excellent curators, critics and educators give us the necessary support to develop ourselves artistically with critical awareness, theoretical basis and affective exchange. All under the umbrella of Carolina Paz, a sensitive and insightful artist educator who conducts this beautiful community." - Marina Quintanilha
Sika Foyer
New York, U.S.
Gela Borges
New York, U.S.
Kayla Gomez
Washington D.C., US
Mashael Alsaie
Bahrain and UAE
Daniel Albuquerque
São Paulo, Brazil
Kellen Grissom
Connecticut, US
Uncool Artist Residency was a watershed in my work.

I got to know the visual arts scene in New York, occupy a studio in Brooklyn, and receive curators who contributed a lot with their views on my process. I visited exhibitions, museums, met artists from different countries, established exchanges and connections, and got to know and experience the city intensely. It was a period of experimentation, freedom, and growth, which till today reverberates and unfolds in other creative paths.
Lara Perl
Testimonial Bobbi
Uncool Artist and my participation in the ILAP community have pushed me to work on projects and ideas which have long been spinning in my head. I'm excited about the new work I am producing and the fully rounded experience of sharing my thoughts, researching, and communicating within a nurturing environment. I feel challenged and supported. I'm following the mission "just DO"!
Bobbi Meier | Chicago, US
Testimonial Douglas
Being part of ILAP was extremely important in my path as an emerging artist. Within Uncool Artist, I met artists from different places and different approaches and moments in their careers. The exchanges with these people continue to help me tread a place in the universe of contemporary art.
Understanding how to do an artistic project, the assembly of different categories of portfolios, and the critical monitoring offered by Uncool Artist, were things that helped me to understand how exhibition and market circuits work. Uncool Artist is an international community concerned to support its participants, always with a critical and considerate eye.
Douglas Ferreiro | Brasilia, Brazil
Testimonial Dainy
Uncool has been a tremendous opportunity and challenge to take my practice to the next level.
I have found a great community of artists that has allowed me to know better the creative artistic process, which is indispensable as a curator. It is an invaluable opportunity to hear from accomplished artists, curators, art fairs, and museums directors first-hand and in an intimate conversation setting.
All of this, topped with the synergy of a group of individuals working towards the common goal of being better art professionals, is what makes all the time, money, and efforts invested pay off!
Testimonial Marisa Opportunities
Uncool Artist pushes me to go out of my comfort zone. It helps me understand that opportunities are out there, and I must be ready in all senses and see that I can create the chance I'm looking for. Understand the audience, be involved with the audience, storytelling, project my whole year... It is difficult to explain Uncool Artist in a few words because it is a whole new thing.
Marisa Bernotti | Dolores, Uruguay
Testimonial Rodrigo
Uncool Artist has been an inspiring space with a hands-on approach to learning (by doing) that has been instrumental in my recent realizations as an artist.
Rodrigo Pimenta | São Paulo, Brazil