'Bolsa de Ficção' is a collective exhibition held by Uncool Artist in São Paulo, which presents works by artists associated with our community. The proposal stems from the desire to move away from the traditional figure of the hero and the narrative based on artifacts of conflict and war. Inspired by Ursula K. Le Guin, the curators seek to build narratives through objects, exploring the capacity of imagination and storytelling as ways to create new perspectives and reflect on the present. The exhibition seeks to engage the participating artists to develop projects that expand our narrative capacities, bringing together signs, collecting imaginations and promoting the proliferation of possibilities.
Ursula K. Le Guin, a sci-fi author, sought, in her narratives, to escape the traditional figure of the Hero. A short story she authored, The Theory of the Bolsa de Ficção ("Fiction Bag"), establishes a kind of displacement: instead of the narrative centrality occupied by weapons and artifacts of violence – that is, a narrative guided by war and destruction – the author proposes that we think of the figure of the bag as a structuring axis of "storytelling". This last figure represents, for Le Guin, the gesture of collecting vegetables and fruits, antecedent to cutting and killing. She believed that the appropriate form of a story would be that of a bag capable of holding elements, and points to this type of container as the first cultural device invented.
Bolsa de Ficção is an attempt to take up the exhibition space in a similar way. In this sense, like Ursula K. Le Guin, the constructions articulated here are called upon to think less about conflict (as something that sustains the plot in epic and heroic narratives) and harmony (which would presuppose a resolution), and to think more about the continuous and procedural relationship of all things that are in relationship. From this displacement as a starting point, we distance ourselves from certain fantasies and narratives linked to the figure of the Hero and his artifacts of war, and we think about the construction of narratives through other objects, as an exercise in speculative fiction. Each artist reacted to this premise in their own way, taking into account the idea that the ability to imagine and narrate through artistic practices is to create new ways of existing and thinking about the world.
Walking through the exhibition, we are involved by different stories and adventures that swarm as we come across the proposed propositions. The research runs through different ancestries, archives, memories and daily lives, always singular, but which resonate collectively. This approach causes the rigid data of memory to falter, opening alleys capable of inspiring utopias. All created objects unfold from what they are, but begin to resonate through what they could be. By collecting, mixing and transposing, we find a more stimulating way of narrating, which goes beyond the usual construction, contemplating the transformative and radical capacity of imagination. Bolsa de Ficção presents works that work here as exercises to make imaginary possibilities perceptible through a non-epic narrative, but a desiring narrative, capable of gathering information, collecting imaginations and betting on the proliferation of possibilities.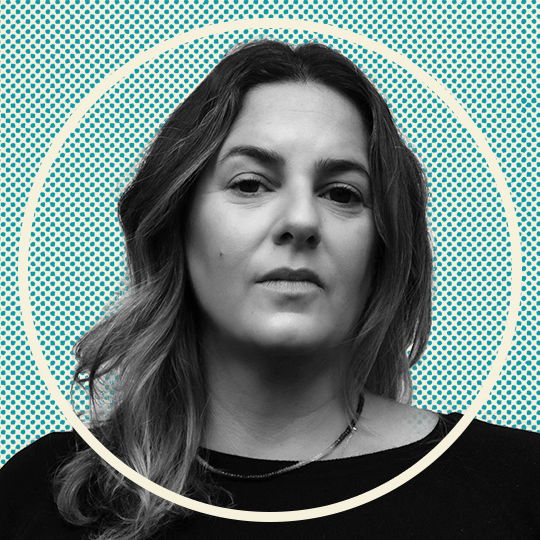 Bella Cardim is a Brazilian visual artist who lives and works in Miami. Bella Cardim's research and artistic production are centered on the issue of "emotional hunger" and body image awareness. With an extensive 16-year career in commercial food photography, Cardim now uses his practice to investigate the psychological impact of food in terms of nutrition and indulgence. Her conceptual approach makes it possible to draw attention to eating disorders with an emotional background and excessive food consumption. The artist has recently participated in group shows in New York, Miami, and São Paulo.
Food is something that has always intrigued her, from the flavors to the colors and aromas, as well as the social rituals that surround meals. For a while the artist mixed her career in photography with her interest, becoming a photographer specializing in this medium. Conceptual art emerges as a means to explore the challenges linked to this emotional and life background. In Bella Cardim's practice, materialities are essential to create visual narratives capable of making emotions tangible. In this way, the artist creates possible connections with the spectators, inviting them to also reflect on their experiences with their bodies, food, and their constructions of identity.
'Sugar Blues' is a series of cyanotypes made with sugar cubes and granulated sugar cane. Its inspiration comes from a book of the same name, by author William Duffy, and Bella's addiction to sugar. This food, or substance, is the main ingredient in some foods. Its unbridled consumption is a cultural problem in several countries, being considered as addictive as nicotine. Many studies point out how sugar creates stimuli in our emotions and sensations. All these discussions and subjects, as well as the rituals of sugar consumption in different cultures, are of interest to the work.
Fernanda Froes is a visual artist born in Rio de Janeiro, Brazil, who lives and works in Miami. Recently she participated in exhibitions in New York, Miami, and São Paulo. Froes graduated in Graphic Design and Industrial Design from the State University of Rio de Janeiro. She has worked as an art director in multinational advertising agencies and, in parallel with her artistic practice, has been working as a graphic designer for 20 years, being published in national and international journals.
Her artistic practice revolves around the connections between ecology and colonization and how they are intimately intertwined. Her works result from the observation of two branches of biology, zoology and botany, deeply affected by human environmental activities, which date back to the beginning of the colonial period. Using the representations of animal and plant creatures to inquire about their behavior and transformations, Fernanda builds visual narratives ─ from drawing to a combination of media, including painting, engraving, text and digital illustration, which become a call for our attentive interaction with plants and insects: the task of environmental preservation as an indisputable contemporary anthropological urgency. Having been born in a country that is home to the Amazon, her research, which arises at the intersection of art, science and history, aims to recover the natural and cultural heritage of the Americas.
On the occasion of this exhibition, Fernanda Froes presents works from the series entitled "Ibirapitanga", trying to think about the idea of ​​utopia, as a place that does not exist. In her reading of the short story that serves as the starting point for curating the exhibition, "The Carrier Bag Theory of Fiction", she understands a proposition for a different understanding of narrative, emphasizing the importance of collecting and preserving fragments of life instead of following a linear and heroic narrative. Ursula Le Guin suggests that traditional "staff" or "spear" narratives, which revolve around conflict, conquest, and individual heroism, dominate our cultural understanding of storytelling. However, she argues for the importance of the "bag", a metaphorical bag that contains various items, tools and resources necessary for survival and well-being. With regard to utopia, bag theory can be seen as a critique of dominant narrative structures that perpetuate hierarchical and oppressive systems. Utopia, as a concept, represents an ideal community that seeks social harmony, equality and justice. In this environment, the forest would remain untouched and well preserved.
Danielle Cukierman is an artist born in Juiz de Fora, MG, in 1980, and currently residing and working in Rio de Janeiro. She is known for exploring unconventional materials in her artistic production. Using both industrial raw materials and discarded objects of little economic or utilitarian value, the artist creates paintings, embroidery, tapestries and installations that explore the theme of the path.
In Danielle's most recent works, especially in her solo exhibition "Rota de Fuga" held in 2019 at Villa Aymoré, Rio de Janeiro, and in participations in group exhibitions such as "Do Write (right) to me" in NYC, "Intertwined" at the Brazilian Consulate – USA, NYC, "Abre Alas" at A Gentil Carioca and "Novíssimos" at the Ibeu Cultural Center, both in Rio de Janeiro, and at the International Cerveira Biennial in Portugal, the artist invites the viewer to reflect on the concept of a safe path or an escape route to deal with contemporary challenges.
"Tapetinhos" are works made with carpet, blanket, felt, wool and acrylic on wood, where the artist continues her research on the idea of ​​paths, creating a relationship with the ground. In previous works, the artist has already used codes to transport the viewer to another "place" through a shortcut accessed by the cell phone camera. With the works selected for the exhibition, Danielle brings signs, through the overlapping of elements, to propose associations and connections both in relation to the concept that accompanies her practice, as well as allowing the imaginative element present in the idea of ​​a fiction bag to be integrated into it.
"Relicários" (2023) is a project developed by Nilton Dondé, a visual artist, art educator and cultural producer born in Caxias do Sul, RS, in 1997. His artistic research addresses issues related to memory present in the materiality of objects and the passage of time, exploring relationships between absence and presence, bodies and ruins, and reflecting on existence and identity. Nilton has an academic background in the area of ​​Visual Arts, including a postgraduate degree in Visual Arts: Production and Contemporary Thoughts.
When reading Le Guin's works, the artist found a connection between her artistic production, which is based on the concepts of materiality of memory and time, and the author's narrative. From this reflection, the project "Relicarios" was born. Nilton realized that for some time he had been poetically associating drawers with bodies that harbor memories, and this constant relationship led him to propose the drawer as the hero of his narrative. The drawer represents the care, protection, preservation and shelter of relics, objects, stories and memories.
The "Relicarios" project consists of a series of collages that explore the creation of new narratives and stories based on the concept and shape of the drawers. Nilton seeks to shift his gaze in space-time, looking for archaeological traces in his searches for antiques, flea markets and antique shops. He seeks to rescue objects that have lost their affection, history and origin, such as photographs, papers and documents, and create a new shelter for them. The term "reliquaries" refers to objects that keep relics and, from these found relics, Nilton creates his own shelter.
G Imaginations went through a lot of difficulties before becoming an artist. He struggled with health issues, including Crohn's disease, autism, seizures and anxiety, which made him feel out of control. Socially, he was ridiculed because of his illnesses, which made him feel different from others. His work reflects the experiences of mental trauma that have marked his life up to the present moment, creating a complex fantasy world of personal expressions. It addresses uncomfortable stages of adolescence, cartoon icons, post-punk ideology and curious notions of sexuality, all within a vast imagination that explores different worlds in the same composition.
After earning a Bachelor of Fine Arts (BFA) and a Master of Fine Arts (MFA), the artist had the opportunity to share his experiences in different countries across Europe, exhibiting his work at venues such as Capital Culture House in Spain, The Holy Art Gallery and Boomer Gallery in London. His work seeks to allow other artists and audiences to look beyond the tangible, provoking them to step outside their comfort zone to engage in critical conversations about reassessing what defines an "outsider" in a society that oppresses the unique values ​​of individual identities.
"Skirt" explores the emotional feelings of an "outsider", living in fear of the outside world. Throughout the film, viewers are projected into a visionary world that slips in and out of the character's psychosis. Thoughts stray into a psychedelic narrative, showing different realms that portray questionable sexuality, rebellious youth and dystopian worlds. Based on personal fantasies, the project becomes a meditative space, interweaving dark and light themes from the artist's memories.
Gabriel Mattos is an artist from Rio de Janeiro dedicated to digital art. With self-taught skills and a passion for drawing, he creates digital collages by combining his illustrations with images from movies, comics, advertising, and even Artificial Intelligence creations. His quest to break the monotony of social media led him to share his work on Instagram.
The artist seeks to explore the tangible experience by creating something with a physical presence, but which starts from a digital procedure. His collages are arranged in a backlight, creating an environment reminiscent of a creation cabinet, evoking the feeling of a naturalistic inventory. This approach brings a touch of mystery and fascination to his works.
In the space of the cabinet for creating imaginary beings, Gabriel invites the viewer to explore a world full of unique and fantastic creatures. His figures combine elements of retro science fiction with a cataloging and classification aesthetic. The fusion between digital technology and references from the past allows Gabriel to transcend the boundaries of time and space, diving into his universe of imaginary creatures.
Kátia Politzer, a visual artist born and living in Rio de Janeiro, explores issues related to memory, commensality and personal relationships in her art. Her work addresses themes of diversity, inclusion and human respect, seeking collaboration between individuals rather than competition. Her poetics are strongly subjective and her artistic practice encompasses several formats, from drawings and paintings to videos, sculptures and installations.
In this exhibition, the artist presents the work "Catarina Romani comes from the Canary Islands", an interpretation of the bag mentioned by Ursula K. Le Guin in "The Theory of the Fiction Bag". The bundle is made of different fabrics and contains photographs, embroidery and objects related to the history of their Romani ancestors in Brazil. This creation transcends the personal to address global issues of ancestry, migration and the role of women in society. The bundle represents the containment and transformation of experiences, carrying unique memories, feelings and life stories.
In this project, Kátia Politzer uses the bundle as a symbolic object that holds narratives and experiences. The work evokes the power of needles in fabrics, representing the ability to mend the social fabric. In addition to the physical elements of the bundle, Kátia intends to complement the experience with the recording of a voice narration related to the portrayed story. Thus, she invites viewers to reflect on courage, creativity and love in the face of life's adversities, exploring themes of ancestry, migration and re-signification of identities. Through this work, Kátia Politzer seeks to promote dialogue on broader social issues and highlight the importance of individual stories in building a more inclusive society.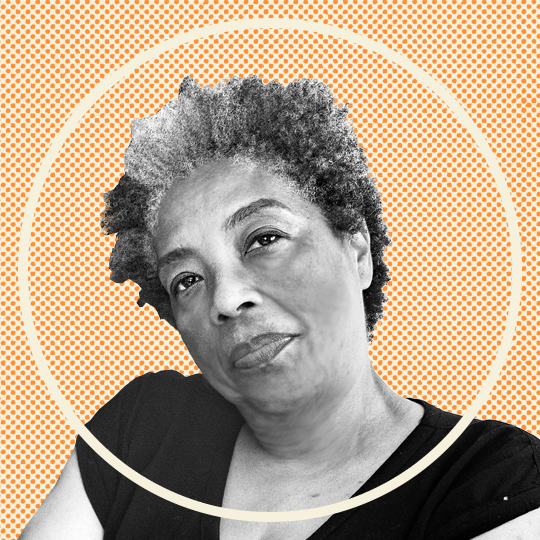 Reitchel Komch, a visual artist from Rio de Janeiro, takes a neo-expressionist approach and focuses on revisiting ancestral mythologies, such as the African Iroko, to bring visibility to historically marginalized groups. Iroko is a sacred tree in Yoruba mythology, considered a link between heaven and earth. It represents the connection between the spiritual world and the physical world, being revered as a symbol of wisdom, stability, and ancestry.
In the exhibition, Reitchel Komch's proposal is to create an installation of Iroko, using skeins of embroidery threads to form a portal. This installation, positioned as the entrance to the exhibition hall or gallery, invites viewers to step through the portal to fully access the exhibition space. When crossing the Iroko portal, visitors are invited to live an experience immersing themselves in an environment that evokes the connection with the spiritual world, the ancestry, and wisdom present in African mythology.
The sensory experience provided by the installation aims to involve viewers in an immersive way, stimulating reflection on issues of identity, history, and belonging. By interacting with Iroko, visitors are taken on a personal and collective journey, exploring the layers of meaning present in other cosmogonies, and reflecting on their relationship with culture and spirituality.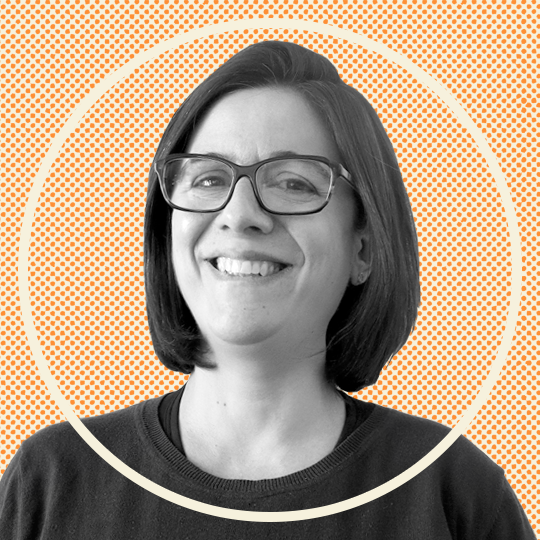 Débora Rayel Eva, a visual artist based in São Paulo, presents in her work for this exhibition an intriguing and engaging installation. Its central proposal is to create a dialogue between different common objects, exploring their formal solutions and their narrative relationships.
The installation consists of a careful selection of disposable and temporary objects, which are assembled, edited and presented in a unique way. These objects, which originally had a distinct function, are transformed into figures of multiple orders. This transformation provides the viewer with a unique visual and sensory experience, inviting them to reflect on the complexity of relationships between form, function and meaning.
Débora's proposal goes beyond the simple confrontation of conflicting objects, seeking a welcome through which the works connect and talk to each other. The narratives that emerge from this encounter are characterized by a perceptible and possible perception, which makes room for a broader and deeper experience.
Débora Rayel Eva's work in this exhibition represents an invitation to explore the multiple layers of meaning that reside in the common objects of our daily lives. Through her poetics, she challenges conventions and invites us to rethink our relationships with the material world. His installation creates an environment conducive to reflection, questioning and dialogue, allowing each viewer to establish their own connection with the elements presented.
Ana Roman has a master's degree in Geography from FFLCH-USP and a postgraduate degree in Brazilian Studies from FESP-SP. She was a curator, assistant curator and researcher in several exhibitions held at cultural institutions in Brazil, including Rever_augusto de Campos (2016), 'Between Construction and Appropriation: Antonio Dias, Geraldo de Barros and Rubens Gerchman in the 1960s' (2018), 'Black Stream', by Alice Shintani (2019), among others. She was assistant curator of the 34th Bienal de São Paulo, is the content coordinator of the Academia de Curadoria research group and regularly contributes to Piscina, a virtual platform focused on women artists and arts professionals. She is currently curator of Pivô.
Ana Roman é mestre em Geografia pela FFLCH-USP e pós-graduada em Estudos Brasileiros pela FESP-SP. Foi curadora, curadora assistente e pesquisadora em diversas mostras realizadas em instituições culturais no Brasil, entre elas Rever_augusto de campos (2016), 'Entre Construção e Apropriação: Antonio Dias, Geraldo de Barros e Rubens Gerchman nos anos 1960' (2018), 'Black Stream', de Alice Shintani (2019), entre outros. Foi curadora assistente da 34ª Bienal de São Paulo, é coordenadora de conteúdo do grupo de pesquisa Academia de Curadoria e contribui regularmente para o Piscina, plataforma virtual com foco em mulheres artistas e profissionais das artes. Atualmente é curadora do Pivô.
| | |
| --- | --- |
|   | Daniela Avellar is a researcher, professor, and curator. She graduated in Psychology before gaining a master's degree in Contemporary Studies of the Arts at the Universidade Federal Fluminense. Currently, a member of the doctorate program in Media and Culture Studies at Universidade Federal do Rio de Janeiro. She has published papers and texts in different books and publications. Her research traverses issues like conceptual art, sound art, language and listening as a curatorial practice. Daniela Avellar was curator of many shows that happened in Rio's independent spaces, like Modos Rítmicos: Algo (Ricardo Basbaum's study group show, Centro de Artes da UFF, 2018), Somarumor – Latin sound art (Espaço Apis, 2019), Primeiro encontro, Último encontro (Simon Fernandes solo show, Galeria Refresco, 2022), Escombros (Mateus Gomes solo show, winner of the photography prize FotoRio 2020, Casa da Escada Colorida, 2022), between others. |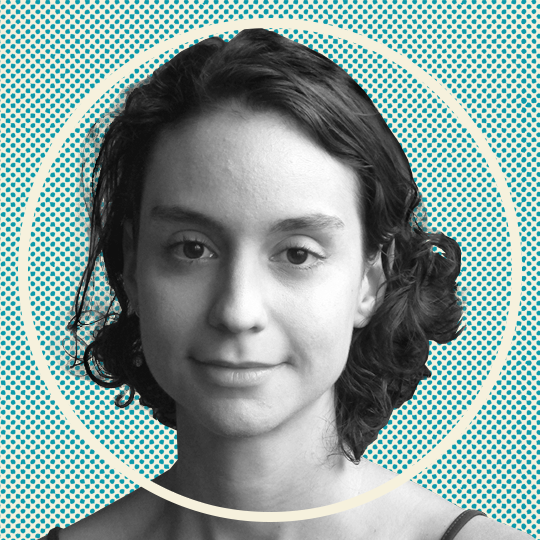 Saturday, July 22 – 12am to 5pm
Av. José Clóvis de Castro, 77
Vila da Saúde
São Paulo, SP